Costa Rica February 2004 - El Tucano Hotel
Entrance to El Tucano.

Great place for breakfast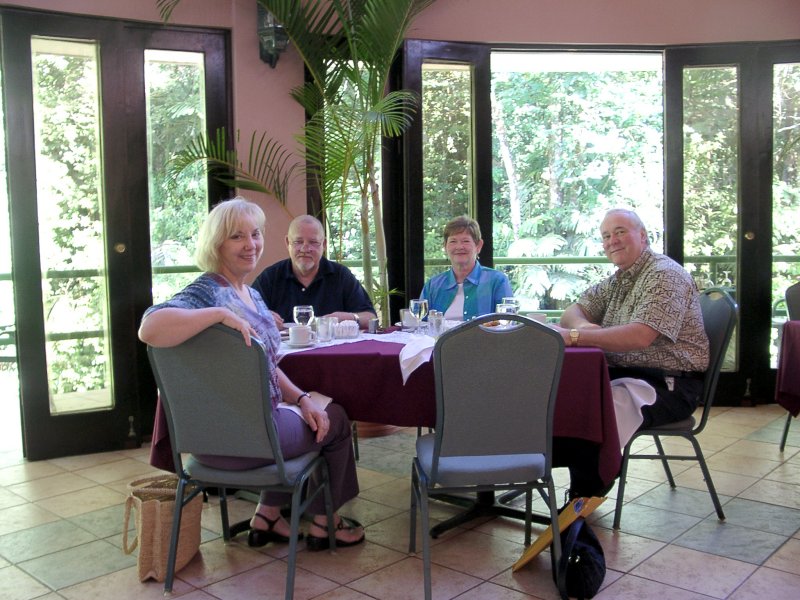 View from the porch.
Good place for a massage.
Good place for a swim in volcano heated water.
Spurgeon is ready for the plunge.
Sandra is in the one of the hot springs.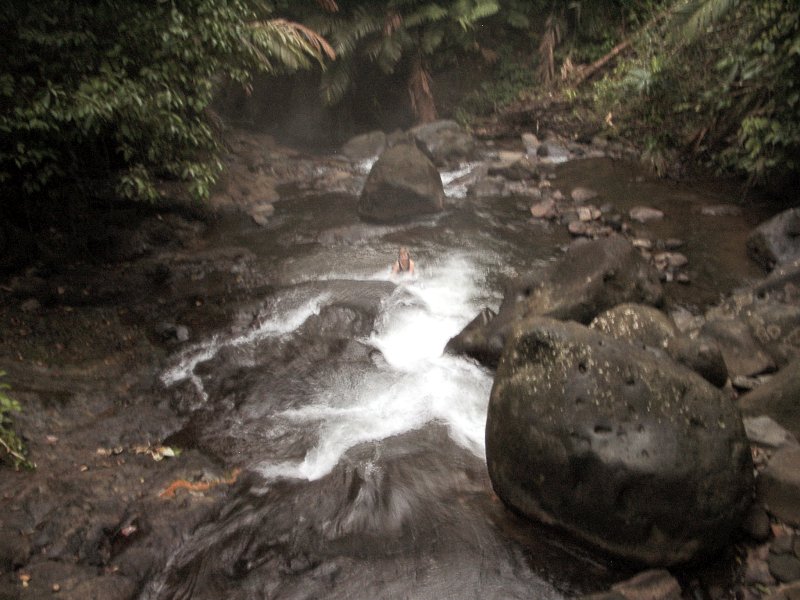 The water is very hot to the Right.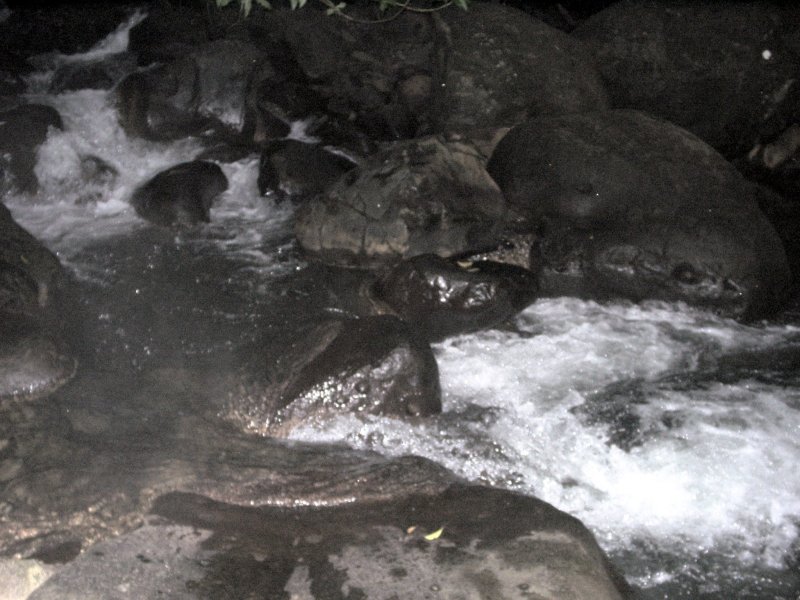 Cold water coming down the hill.
Cold water, warm water, hot water, all mixed together.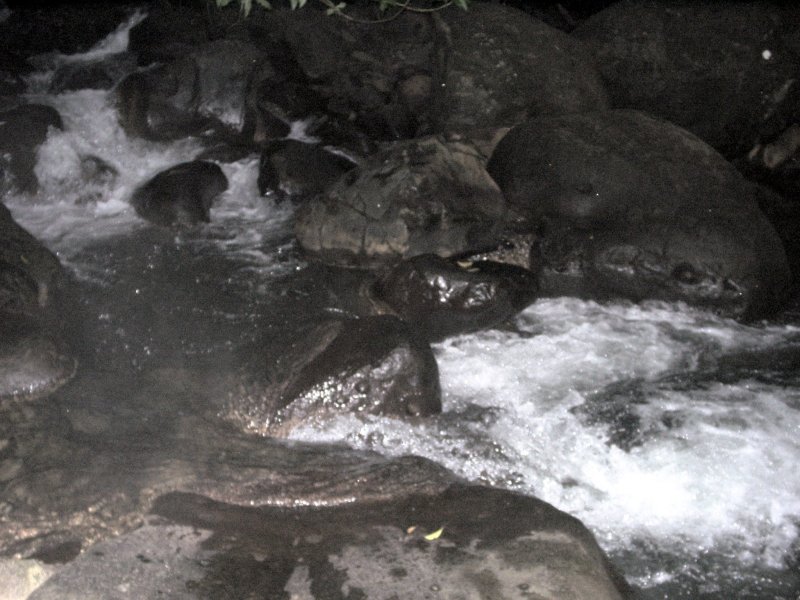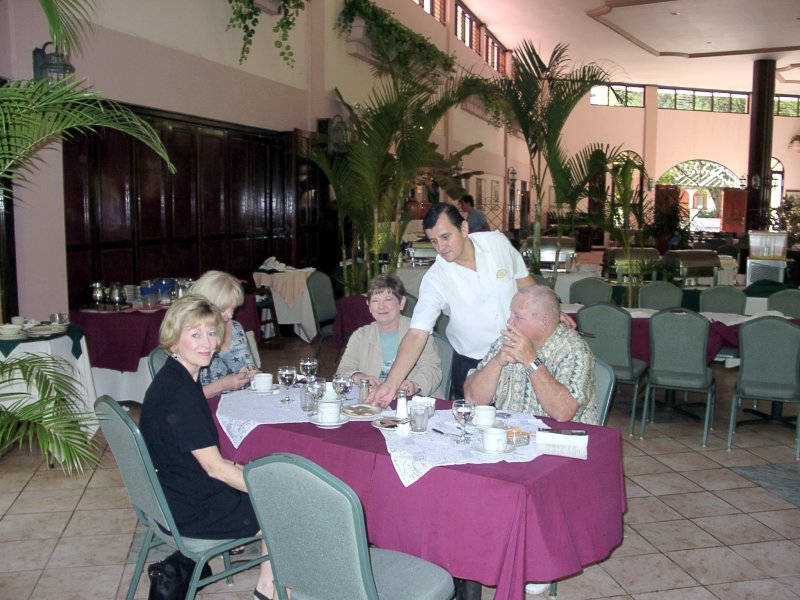 An easy walk down to the thermal waters.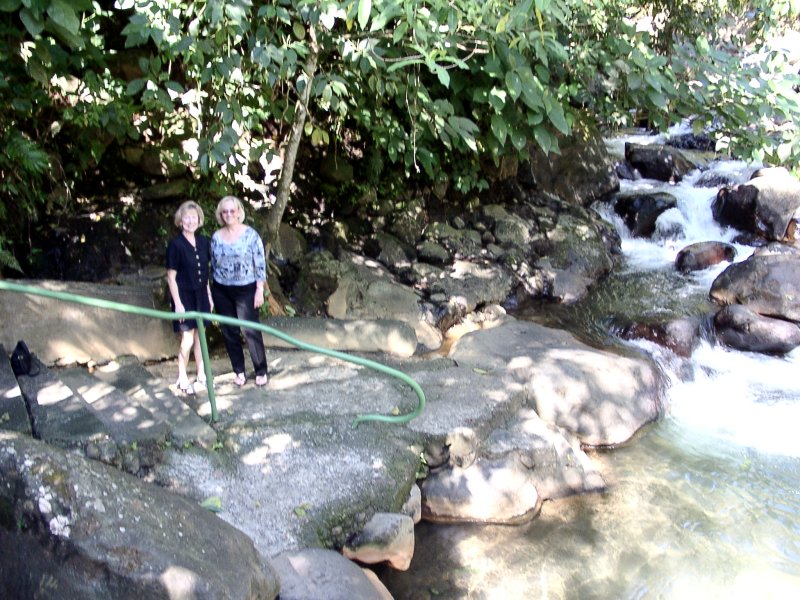 Scenic and soothing.
The orange color indicates a high temperature.
Strong current from the stream, hot water heated by the dormant volcano.
Very hot water in some places.
Cool. Time to leave the hot springs for the beach and the jungles in Manuel Antonio.
Last look at the natural sauna heated by the volcano.
Heart shaped pool heated by the volcano. Let the lava stay where it lays.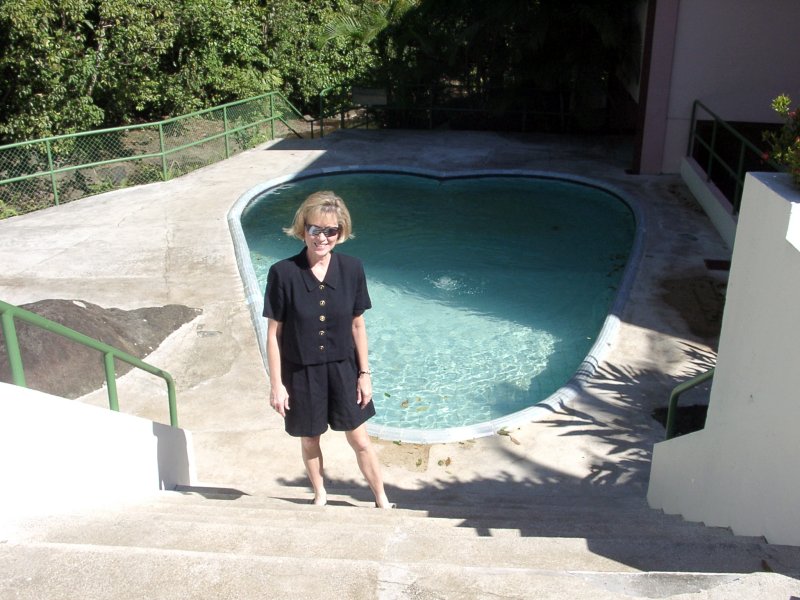 The regular pool.