Costa Rica February 2004
Want to See Monkeys? How about the Arenal Volcano without clouds?
Arrival at the San Jose Airport.
An adventure in car renting. Worth the wait. It is fun to drive and see the scenery.
Sarchi, Costa Rica
The Ox Cart Factory Store and reflections
The Craftsmen painting the Ox Carts.
All of the patterns are attractive. The orange and red are most prevalent.
Wagon wheels from 1895, 1901, 1903, 1940, 1958.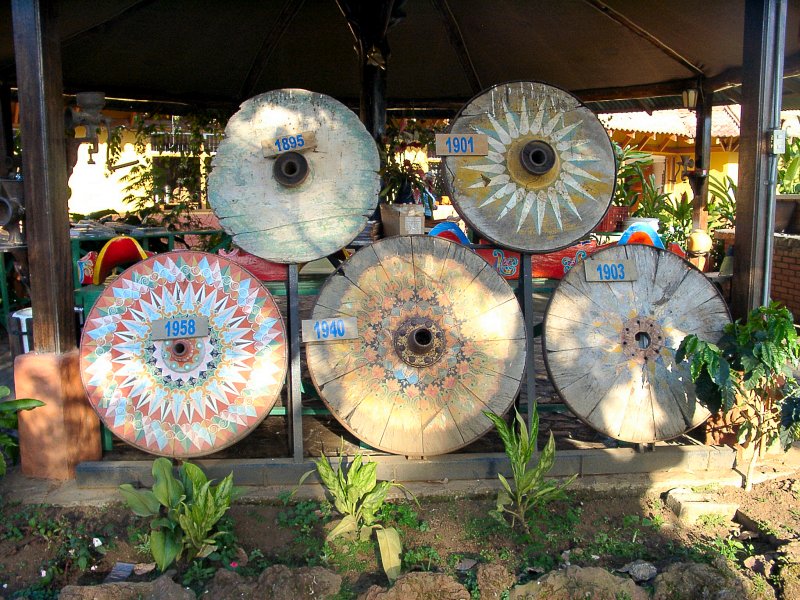 Is my Bar ready?
A Bird of Paradise in Sarchi.