Costa Rica February 2004 - Arenal Volcano
Approaching the Arenal Volcano on a beautiful day.
The closer the better.
The clouds are clearing.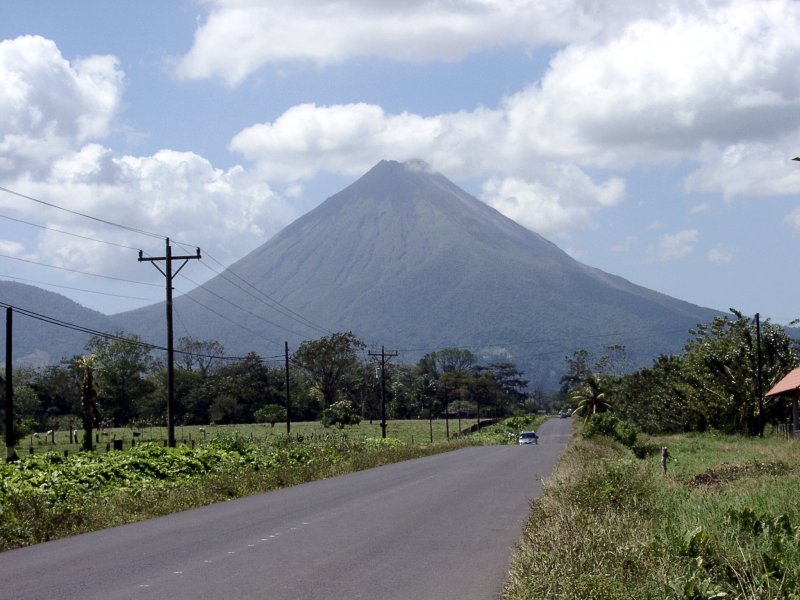 The clouds are barely clinging on the top.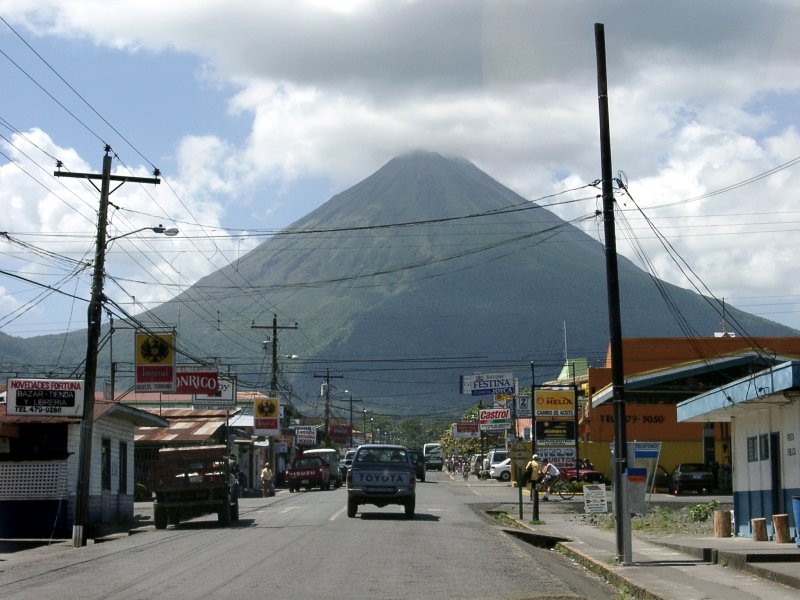 A clear look at the top of the volcano.
You can see the smoke.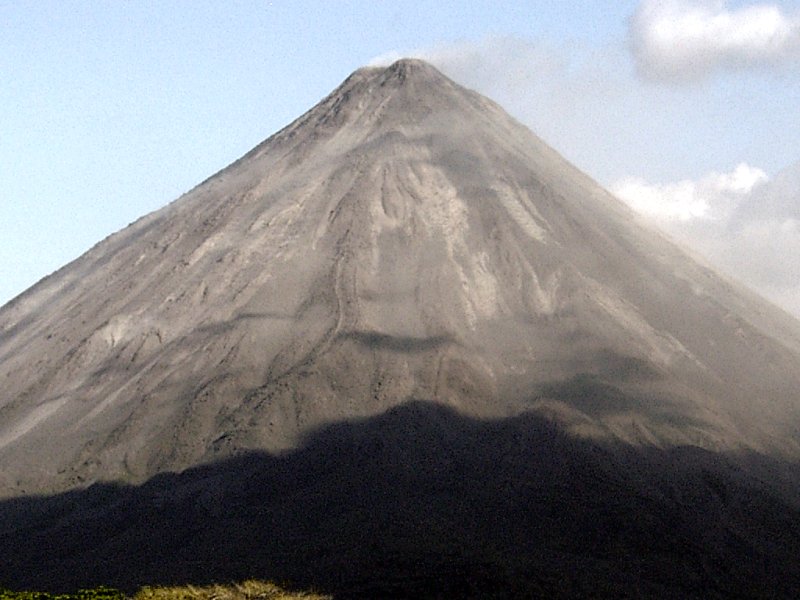 Beautiful vista from the Arenal Lodge.
The Arenal Lodge is a great place for Lunch and Bird watching.
Sidney, Brenda, and Sandra. What a great view! Oh, and the volcano too.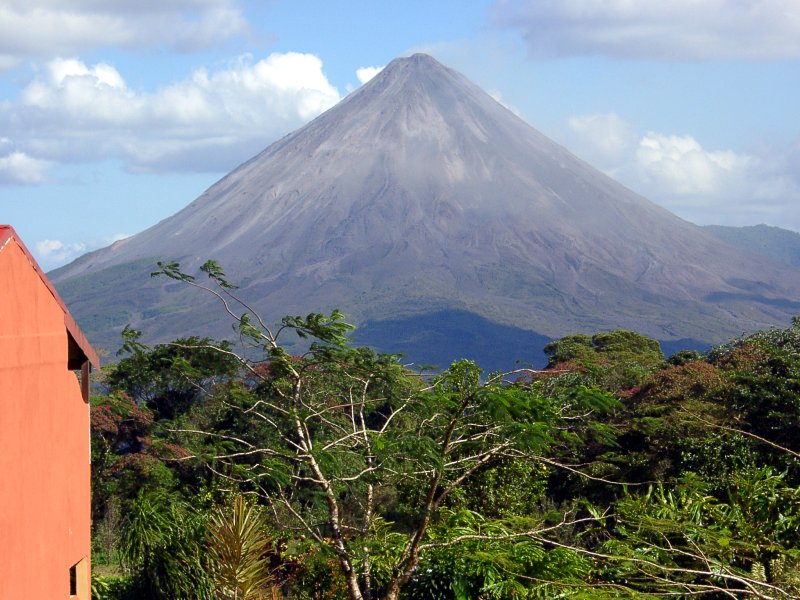 Wow! A close up without the usual cloud cover.
The Tabacon Lodge has a different view.
Tony and Brenda by the "big tree".
Time to board our minibus. The luggage rack barely? fit.