Around Plainview - July 7, 2001
The COWs is COMING, The COWs is COMING, The COWs is HERE? Did you see the longhorns around Plainview? Part of the Plainview Cattle Drive.
How About the Heifers (Cows). This one has a Great Ride.

A well Painted Bull at the Texaco Station. You can't miss 5th Street, turn right at the Texacow.
Advertisement for Hale County State Bank; at least they are still in Plainview. What happened to the others that advertised in our yearbook?
Moo lah for antiques-you betcha. Is Old World Antiques an advertiser for recent graduates?
Nice Farming Scene on this One.

Investment Centers of America. The "I Invest" Cow.
The Hale County State Bank Monopoly Cow.
The Hale County State Bank Cow.
Patches the Cub Scout Cow and Plainview Moving Ambassador's Cow
American Cancer Society Cow.
Dairy Queen Cow with Ice Cream Sundaes.

Cowboy Scene with Blizzards on the Dairy Queen Cow.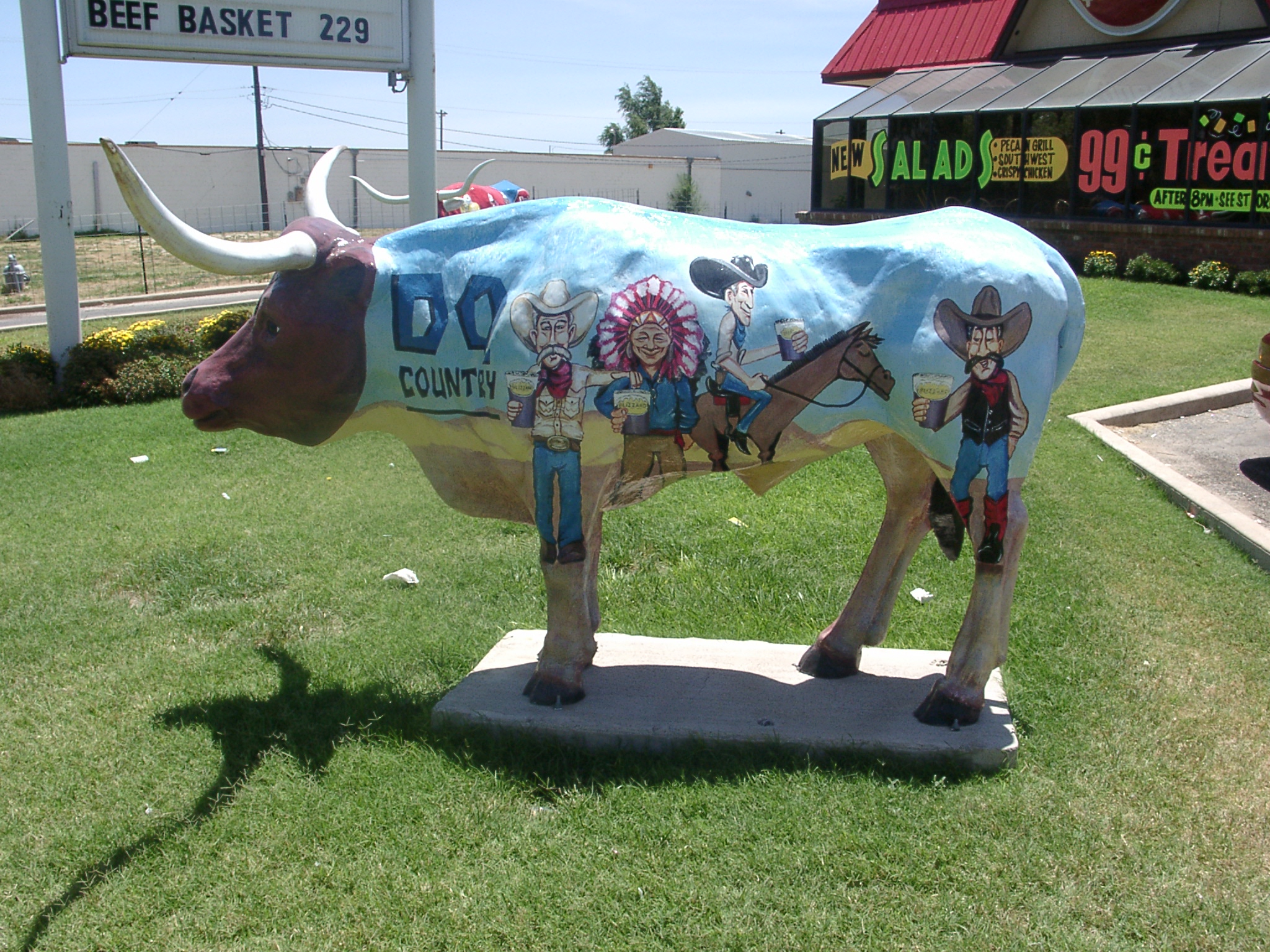 Plainview Cattle Drive Rememer the Alamo Cow.
Another View of the Remember the Alamo Cow.

You need Glasses to Figure out this Cow.
Mother and Bay Cow by the Lake.